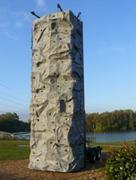 Rock-wall rental Tampa
Dimensions: 60 ft long 20 wide
Outlets: 0
Monitors: 2
28 ft Rockwall Rental Tampa -

WE NO LONGER CARRY ROCKWALL
This is a 28 foot tall rockwall and is the largest rock wall rental in central Florida. This is great for events corporate or private and is a nice addition to inflatables.
Comes with 2 attendants

$425.00 for the first 2 hours then $124 an hour after the initial 2 hours.
4 stations sp 4 climbers can go at once. Rockwall rental is extremely safe, it is operated by hydraulics which lower the climber down gently if they happen to let go at any point during their climb. Unlike some rock walls where they have someone holding a rope at the bottom for the climber, our system has hydraulics that literally support the climber throughout the climb. Our system is not supported by someone holding the rope at the bottom. 4 people can climb at the same time, from little children to adults our rock wall is for everyone. Each side has different level of difficulty, so we can accomodate the easiest of climber to those that want a crazy challenge to the top. Weight restrictions do apply the minimum is 20 lbs and maximum is 200 lbs. We can set up the rockwall in an area of 60ft in length and 20 feet in width we also need 30 ft in height clearance, this unit is towed behind a truck so we will need to be able to pull up to the spot where we would be setting up. We are fully insured and have the necessary certifications to set up and operate this rock wall for you event.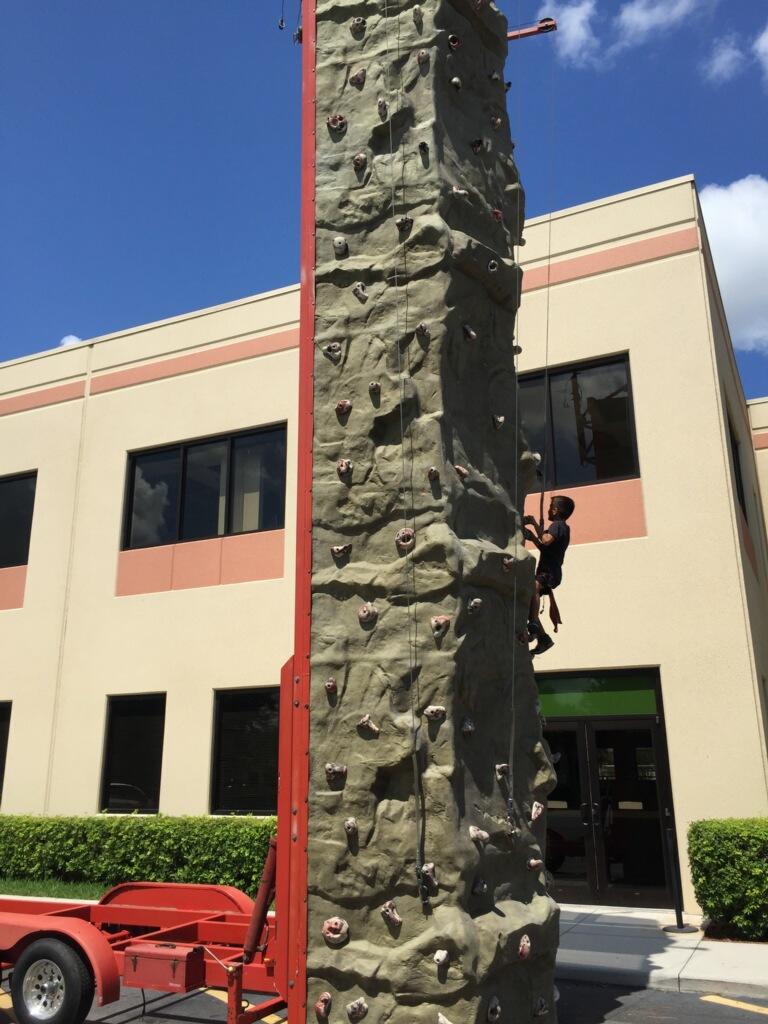 Call to reserve